Eating healthy + vegan made simple.
Explore delicious vegan recipes, drag them into your meal planner, and get your grocery list.
If you want to get organized, and stay motivated, we can make it so much easier on you. Let's get you some new ideas to keep the healthy life going strong, and some tools to save you a ton of time.
Hi, I'm Heather. I'm a Certified Holistic Nutritionist. Vegan. And a lover of really tasty food. Whether you want to go vegan, or just get more veg meals in your rotation, I want to help make that happen.
Let's have a blast making delicious meals so that you don't have to try to stick with this – you just won't want to eat anything else! You might even make some meals that the meat-eaters in your life will fall in love with.
Filling your plate with more plant foods and less animal foods is one of the most important and effective actions you can take to improve your health, environmental footprint, and animal suffering. Even if you can only manage one day a week, or even one meal, the impact will be huge.
Here's what you'll find in the club:
Hundreds of delicious, holistic-nutritionist-created recipes to explore, with fresh ideas added every week.
Full nutrition labels are included with each recipe, so you know how they stack up in terms of calories and nutrients.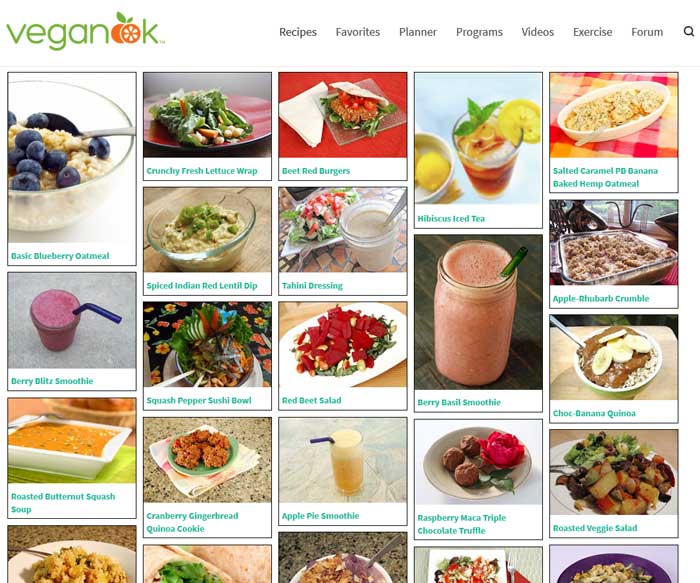 Build your own meal plan easily and quickly, by adding recipes as you browse or directly from the calendar.
Full nutrition information for each day will be updated as you add, so you can make sure you get enough fuel for your body.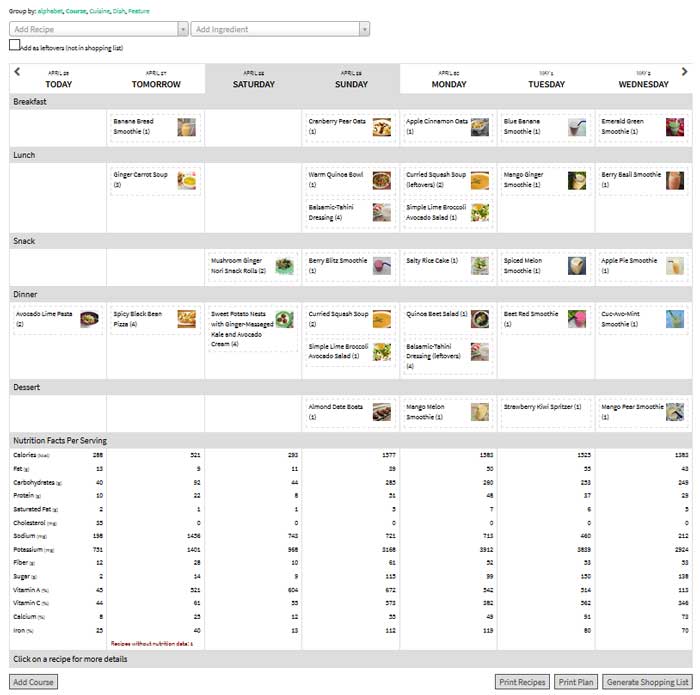 Generate a complete grocery list from your planner, based on the recipes you've added, so you know exactly what to get at the store.
You can specify the dates you want to shop for, whether you go to the store once a week or every day.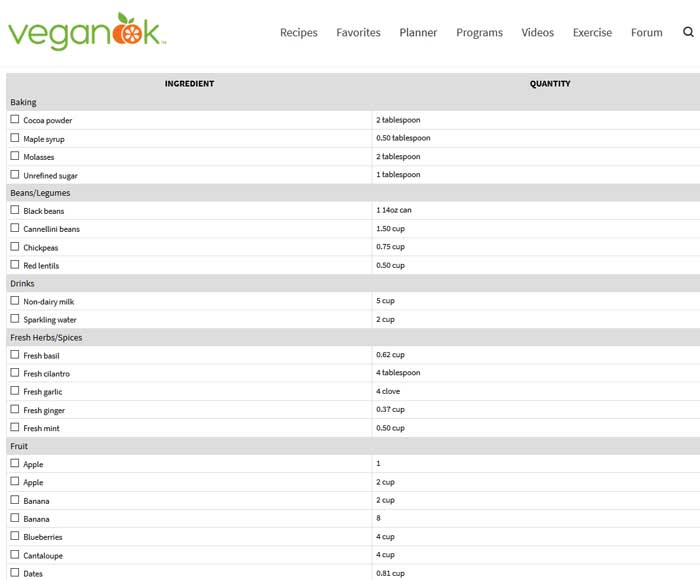 Tag your favorite recipes, so that you can quickly find them again.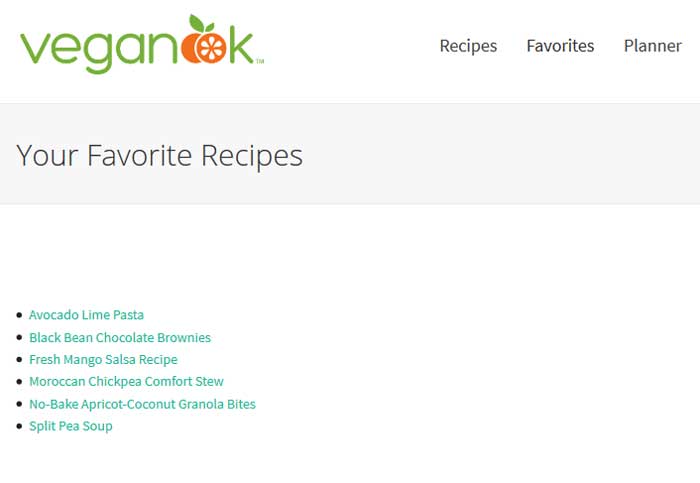 Jenni

FL

"I have made so many of Heather's recipes and they are delicious and easy to follow! If you keep healthy staples on hand, you can put together so many of her ideas and feel full, satisfied and quite pleased with yourself!"

Hani

"Invaluable! Not only the plan covers all nutritional needs and various food sources, but the recipes are so well put together that they are simple to make for the culinary challenged like me, yet they are creative and very delicious."

Mariz

Rotterdam, The Netherlands

"I like the approach Heather takes, it is normal, down to earth food, and seeing as she is a sporty lady herself, she knows what an active person needs. Recipes are very tasteful and easy to make, it's easy to substitute an ingredient if you want to swap something. If you have questions or remarks, you get a reply really soon after emailing Heather, can only recommend!"

Jackie

Tooele, UT

"I went in wanting to lose weight and after one month on the meal plan I am down 9lbs. Food tastes great and is pretty easy to make, just be sure you prep the night before… makes it so much easier. GREAT PLAN!"

Terry

Bardstown KY

"I really enjoyed your meal plan. It helped me stop grazing all day and instead eat only what was on the plan. I found that before using your meal plan I was just eating lots of healthy food thinking that I was ok because it was healthy. My portions of healthy food were big and didn't think much about calories. Your meal plan made me see what a meal should "look like." I'm continuing to lose weight and finally made it below 200lbs!"

Jennifer

Richmond BC CANADA

"Your MEAL PLANS are my particular favourite – because they are simply brilliant! They are EASY to follow: the recipes are easy to make – even for kitchen challenged people like myself; they are TASTY with wonderful combinations of food that I would never have thought of putting together ever; and of course the meals are nutritious and NUTRITIONALLY BALANCED. Did I mention tasty? I did? well it stands to be mentioned again – your meals are tasty. Please do more of them!"
To make things even easier:
Done-For-You Programs
Grab fully loaded programs to get you on track right away.
They include nutritionally-balanced meals for breakfast, lunch, dinner and snacks.
Pull them into your calendar to customize, or simply download a PDF bundle with all the recipes, a prep guide calendar, and full grocery list.
*With full meal plan membership only
Recipe database
DIY Planner
Recipe videos
Members' forum
Recipe database
DIY Planner
Recipe videos
Done-for-you programs with recipes for each meal
PDF download: recipe packs, grocery lists, prep guides
Prep videos for day-by-day check ins
Exercise videos + weekly activity plans
Members' forum
Questions? Read the FAQs.