done-for-you
healthy + vegan
meal plans
Get all the right nutrients. Get all the energy you need.
If being vegan or eating more plant foods is important to you, but you struggle to plan out your meals, what if you had fully planned programs put together by a holistic nutritionist?
What if you had a full week laid out with quick, healthy, delicious and balanced vegan meals, that are easy and actually taste good – and eliminate wasted food in your fridge or cupboard?
That way you wouldn't have to spend so much time planning recipes and grocery lists, and you'd have the peace of mind that you're covering all the nutritional bases for you and your family.
Think of this as your ticket to creating a life full of energy and vitality. All you have to do is follow what I've laid out–and enjoy the benefits:
Boost energy from a nourishing and cleansing meal plan
Nourish yourself (and your family) with healthy whole foods
Lose weight with nutrient-dense meals (or gain weight if that's your goal)
Have fun making meals without having to do detailed planning
Eat delicious meals that you actually want more of
Make weeknight-friendly easy-prep meals to recharge yourself
If meal planning is the hardest part of eating plant based for you…
If you need some guidance to make your meal plans more balanced or structured…
If you've gotten bored with your usual meals, and want some new and creative recipes to try…
Let's set you up with a step-by-step plan.
How it works
Take the hassle out of "what am I going to eat?" and "what groceries do I need?"
Everything you need to hit the ground running.
Meal Plan
A complete daily plan with recipes for every meal and snack – so you're never left wondering what to make at any given point. All you need to do is follow along. Easily change meals around in the online platform.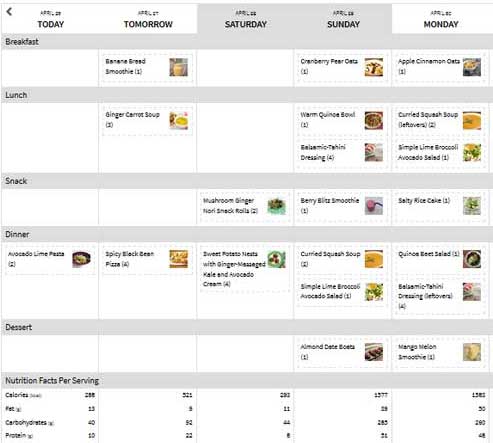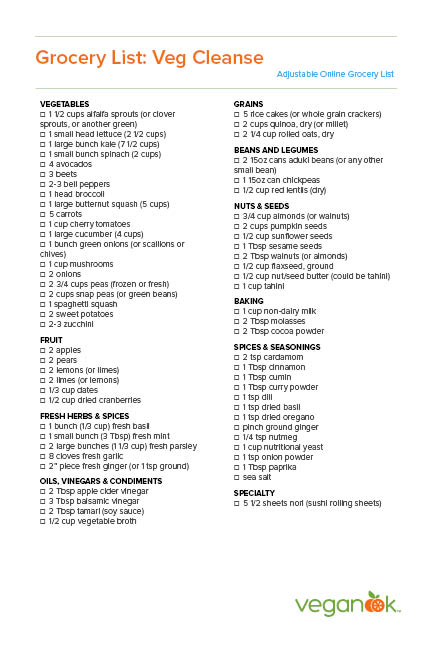 Grocery List
A complete list of every item you'll need to make all the meals and snacks, so you know exactly what you need to get at the store. Easily add items or check off the ones you have. Quickly email the list to yourself and save time and money when shopping.
Prep Guide
Stay organized and on track with a calendar to outline exactly what to prepare day-by-day, so you never feel unorganized or overwhelmed. Plus space to write how you feel and how your energy levels are, so you can see how the foods you're eating affect your body.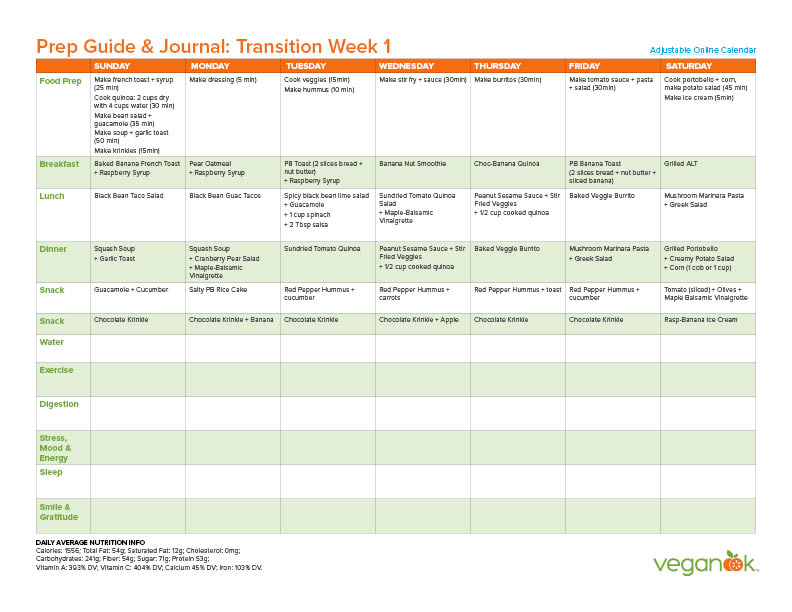 Mariz

Rotterdam, The Netherlands

"I like the approach Heather takes, it is normal, down to earth food, and seeing as she is a sporty lady herself, she knows what an active person needs. Recipes are very tasteful and easy to make, it's easy to substitute an ingredient if you want to swap something. If you have questions or remarks, you get a reply really soon after emailing Heather, can only recommend!"

George

"It has helped me to get all the ingredients together I need and to prepare great meals that taste good and a has a variety of different types of food. Without it I was eating haphazardly at random times of the day."

Terry

Bardstown KY

"I really enjoyed your meal plan. It helped me stop grazing all day and instead eat only what was on the plan. I found that before using your meal plan I was just eating lots of healthy food thinking that I was ok because it was healthy. My portions of healthy food were big and didn't think much about calories. Your meal plan made me see what a meal should "look like." I'm continuing to lose weight and finally made it below 200lbs!"

Steve

"Heather's meal plans are great. The food is really good and the menus are super easy to follow. I've completed three of the meal plans over the last year or so and in addition to losing weight, they have helped me maintain a clean vegan diet, without getting overwhelmed."

Hani

"Invaluable! Not only the plan covers all nutritional needs and various food sources, but the recipes are so well put together that they are simple to make for the culinary challenged like me, yet they are creative and very delicious."

Jennifer

Richmond BC CANADA

"Your MEAL PLANS are my particular favourite – because they are simply brilliant! They are EASY to follow: the recipes are easy to make – even for kitchen challenged people like myself; they are TASTY with wonderful combinations of food that I would never have thought of putting together ever; and of course the meals are nutritious and NUTRITIONALLY BALANCED. Did I mention tasty? I did? well it stands to be mentioned again – your meals are tasty. Please do more of them!"
Some of the plans ready to try:
Lots more programs coming soon! Members will have access to every new meal plan added to the program.
The best way to plan vegan meals and eat healthy.
Everything you need to fill your plate with delicious vegan meals that give you all the nutrients and energy for your body to thrive.
Take action from your kitchen to improve your health, environmental footprint, and animal suffering.
Questions? Read the FAQs.